Asbestos is a very dangerous substance that causes serious health problems for anyone who has been exposed to it. Studies of people who have spent time around asbestos have shown that asbestos exposure leads to an increased risk of lung cancer and other respiratory illnesses. When asbestos is detected in any area, it is always best to leave it untouched and evacuate the area until it has been contained and removed properly. Hence, the team at All Clear Environmental would like you to know all the reasons to avoid a DIY asbestos removal project.
Asbestos Removal Is A Delicate Process
Asbestos is a mineral made up of minuscule fibres. It can crumble easily if handled roughly and the fibres can spread through the air. When breathed in, the fibres travel to the lungs where they will remain for a very long time. The average person doesn't have the necessary knowledge or experience to handle asbestos properly. As such a DIY asbestos removal project could cause many health problems in the process. Experts in asbestos remediation will have the necessary tools, knowledge and experience to handle the removal safely. They will also have the required protective equipment to ensure that airborne asbestos fibres are not breathed in and the gear to move asbestos from your property to dispose of it safely.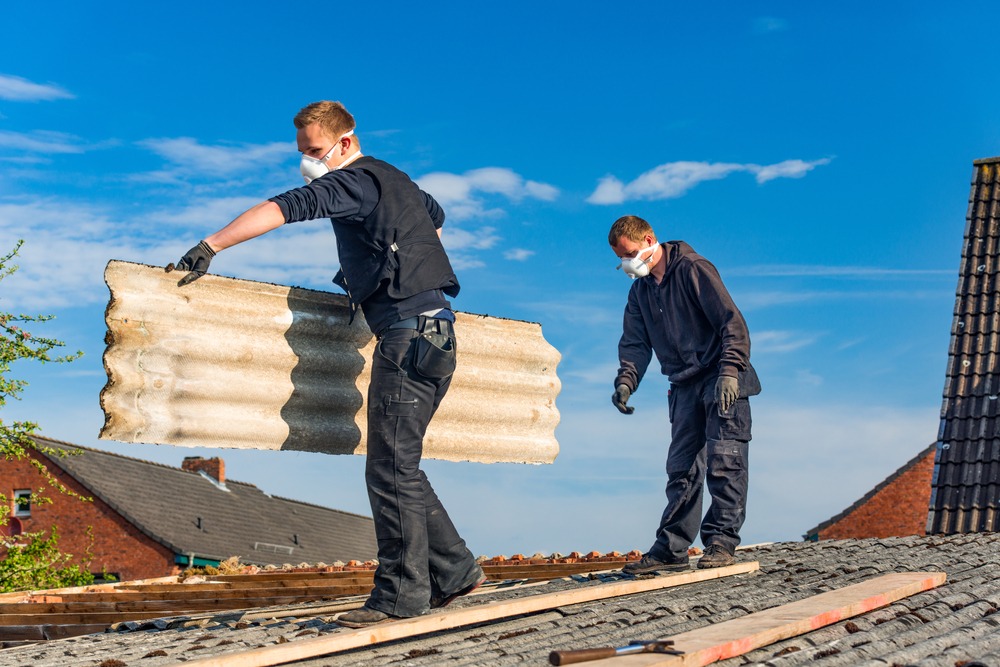 Asbestos Removal Must Be Total And Complete
When asbestos is detected in any environment, it needs to be removed completely before the environment is safe. The average person will not have the equipment and the necessary know-how to properly assess the extent of the contamination. As such, a DIY asbestos removal project could end up leaving a significant amount of asbestos behind. Also, there are certain extra precautions that should be taken when removing asbestos. Sealing off the work area will prevent external contamination. HVAC systems need to be disabled during the removal process and cleaned up after the removal. HEPA vacuums are used to sanitize the affected area when the remediation is done. These are precautions that an average person could overlook.
Asbestos Disposal Must Be Handled Carefully
The final part of asbestos remediation is disposal. All the contaminated material needs to be wetted, double-bagged in 6mm plastic bags, and enclosed in an airtight container. The container must have a lid and labelling to properly identify its contents. Asbestos can only be disposed of in landfills designed to handle the material. A breakdown in any one of these steps could result in additional asbestos contamination of your property and other environments.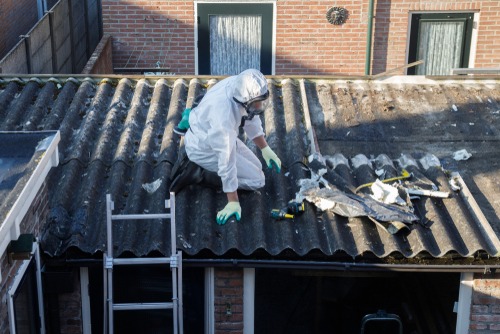 All Clear Environmental - Ontario's Leaders in Asbestos Removal
If you suspect that there is asbestos present on your property, always call for experts to handle the removal and disposal process. A DIY asbestos removal project might seem like an easy endeavour but the danger to yourself and others is extreme. So it is best to play it safe and have professionals take care of your property. Please contact us if you have any concerns with regard to asbestos remediation. All Clear Environmental is a full-service asbestos and mould removal company with more than 10 years of experience. Our mission is to remove hazardous materials in the safest and most efficient way possible and our team is dedicated to ensuring that your property is safe for future generations to come.
MORE BLOG POSTS
Commercial demolition services are a vital component of the building sector and are crucial in laying the groundwork for new development or renovations. These services, provided by demolition contractors, include site preparation, the removal of hazardous materials, the dismantling of structures, the cleanup of debris, etc.
Any business looking to take down part or all of a structure should engage the services of demolition contractors. Hence, the team at All Clear Environmental would like you to know how commercial demolition services can aid your business.
What Are Commercial Demolition Services?
Commercial demolition services is a term that envelops the process of tearing down or destroying structures, buildings, or other business properties, such as factories, office buildings, retail centres, and other commercial structures. To ensure that the structures are dismantled safely and effectively, the demolition process makes use of specialized tools, methods, and safety procedures.
Commercial demolition services may be necessary for a variety of reasons, including building upgrades, expansions, or redevelopment projects. A variety of services, such as site preparation, hazardous material removal, structural disassembly, and waste removal, can be offered by demolition firms. 
A complete examination of the site needs to be done before any demolition work can start to find any potential hazards that might need to be taken care of before demolition, such as asbestos or lead. Throughout the demolition process, demolition contractors must also secure the required permits, follow local laws, and uphold safety standards.
Benefits of Commercial Demolition Services
Businesses that need to remove or demolish buildings and other structures during their operations should depend on commercial demolition services. Here are some reasons for the significance of commercial demolition services:
Safety
Demolition work can be dangerous and must be done carefully with specialist knowledge and tools. Professional demolition contractors utilize specialized tools and are educated in safety procedures to reduce the possibility of mishaps and injuries. Businesses that care about the security of their workers, clients, and surrounding properties should pay particular attention to this.
Regulatory Compliance
Businesses must abide by regional laws and safety rules during the demolition process. Demolition contractors are knowledgeable about these rules and can secure the required licenses to guarantee that the demolition work is done per all relevant laws.
Efficiency
Contractors who specialize in demolition have the tools and knowledge needed to dismantle buildings fast and effectively. Because it minimizes downtime and lessens the interruption to their operations, this is crucial for businesses that need to prepare a site for new construction or renovations.
Waste Management
The garbage produced by demolition projects must be appropriately managed. Due to their expertise in waste management and ability to recycle items that can be used again, demolition contractors can minimize the negative effects of their work on the environment. Also, they can safely and properly dispose of hazardous trash, ensuring that organizations follow environmental standards.
Reduced Costs
Long-term costs of hiring a qualified demolition contractor may be lower. They have the know-how to finish the demolition process fast and safely, lowering the possibility of harm to neighbouring structures or worker casualties. By doing this, it may be possible to avoid pricey legal battles or insurance claims that can result from mishaps during the demolition process.
Facilitated Renovations
Business demolition services may be crucial to remodelling initiatives. To make room for new additions or alterations, remodelling projects frequently call for the removal of old structures or portions of a building. The necessary services to disassemble and remove these buildings safely and effectively, as well as remove debris, can be offered by demolition companies.
All Clear Environmental – Licensed & Insured Commercial Demolition Services
Commercial demolition services are crucial to any business that needs to remove structures during its operations. Using a qualified demolition contractor allows businesses to minimize the risk of mishaps, injuries, legal issues, and insurance claims by ensuring that the demolition process is carried out safely, effectively, and per all necessary legislation.
Please contact us if you need commercial demolition services. For more than ten years, All Clear Environmental has offered commercial demolition services to its clients in southern Ontario. All the tools and expertise required to complete a business demolition project are possessed by our team of certified, skilled, and insured demolition professionals. Our responsibility is to keep your commercial area tidy while avoiding disruptions to your regular business operations.
FREE
QUOTATION
Call us now to schedule a visit to assess your asbestos or mold situation.