We specialize in other services for Residential and Commercial Projects.
All Clear Environmental is a fully certified company specializing in the demolition of non-structural components of the building.
Our team always ensures the highest safety measures to minimize the damage caused by demolition as we complete your project on time and within the agreed budget. At the same time, we try to minimize contamination during the removal of hazardous materials while ensuring appropriate disposal. Reach out to our team today to get more information, we'd be happy to answer any questions about our services.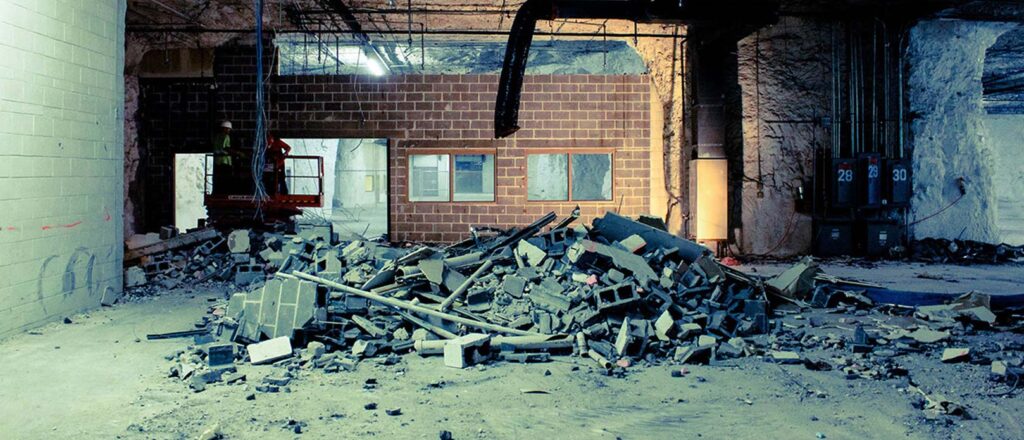 Residential Demolition
The majority of our projects during our 10 years of experience in the field fall within the residential demolition category. Whether it's exterior or interior demolition we address each project in the right way.
Knowing how important your property is to you, it's very important to us to keep the integrity of your property during any demolition process while keeping the process clean and safe for everyone.
Commercial Demolition
We have been providing commercial demolition services for over 10 years and that gives us the experience needed to understand how important it is to make sure that the process will not interrupt or affect your day-to-day business. At the same time, we keep your place of business clean for your renovation service provider to work properly.
If you need residential or commercial demolition services and whether it's interior or exterior demolition, look no further than All Clear Environmental. We get the job done right the first time so go ahead and give us a call at (519) 575-9033 and our certified inspectors will give you a free on-site estimate. If you're too busy then fill out the estimate form and one of our certified inspectors will get back to you as soon as possible.
Commercial Demolition
Any material that contains asbestos is considered a hazardous material and any property that is residential or commercial which contains asbestos in its interior or exterior is dangerous can pose health risks when disturbed or in bad condition.
Hiring a professional team to safely remove the asbestos in your building will guarantee that your property will be free of asbestos and that will ensure the health and safety during and after the asbestos removal project.
The cost of removing asbestos is very straightforward once we evaluate the situation. It is usually determined by the type of asbestos abatement that you require. For example: the quote for removing asbestos from piping insulation is different from the cost of removing asbestos from the floors and so on.
Once we finish our free inspection we can provide you with a clear and accurate estimate based on the level of work that needs to be done.
UFFI Removal
The UFFI material has been used as a home insulation that can be injected into the cavities of walls to produce solid insulation. Over the years it has become more obvious that this material creates noxious fumes which can cause the burning of eyes, nose, throat and lungs.
UFFI can be spotted since it looks like a hardened liquid and as it ages over time it gets darker and turns into a bit of a butterscotch colour. On the other hand, new UFFI can be more of a light colour.
Newly formed UFFI can shrink a lot as it dries with a matte colour while very old forms of UFFI can be much darker and crumbly.
Our professional staff specializes in the safe removal of UFFI materials from your property having done so many UFFI removal jobs all over Ontario.
Bat Guano removal
Bats can enter your property in different ways such as through Chimneys, attics and vents, they can also get into your home through a wall crack or as simple as an open window.
Bat droppings (Guano) are very common and visible when bats are in your property and you can spot them easily. They often look like dark brown pieces of rice. It tends to pile in one center of a space unlike raccoons or squirrels.
We specialize in the safe removal of Bat droppings from your property to ensure the health and safety of your living environment.
Asbestos and Mold testing
With many companies offering asbestos and mold removal services, it's crucial to choose a certified team. At All Clear Environmental, we follow strict safety guidelines and implement provincial protocols to prevent cross-contamination to ensure the safety of the residents or occupants. During our mold and asbestos testing phase we collect samples of asbestos and provide them to a third-party lab in order to verify the material which is a regular part of our procedure. We also provide our clients with an estimate of the cost involving the word needed. Once the asbestos and mold are removed then we issue a certificate of competition stating that the property is asbestos and mold free. This certificate is also transferable for the property.