We specialize in the Removal, Remediation, and Testing of Mold for Residential and Commercial Projects.
MOLD INSPECTION, TESTING, & REMOVAL
All Clear Environmental offers thorough mold inspection, mold testing, and mold removal services all across Ontario. It's important that if mold contaminants are found in your home or workplace, they're tested and effectively isolated as soon as possible. If your property has a mold problem that's been identified through a professional inspection, it's in your best interest to get qualified experts to do a mold remediation.
When Should You Get a Mold Inspection?
– After Recent Water Damage
– Before Real Estate Transactions
– If You Smell a Stale, Musty, or Earthy Scent
– Post Mold Remediation
If you suspect signs of mold in your residential or commercial property, contact the certified mold testing and remediation experts at All Clear Environmental.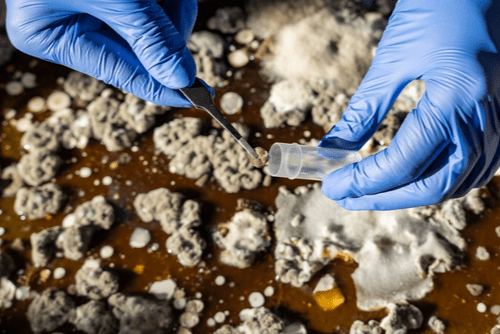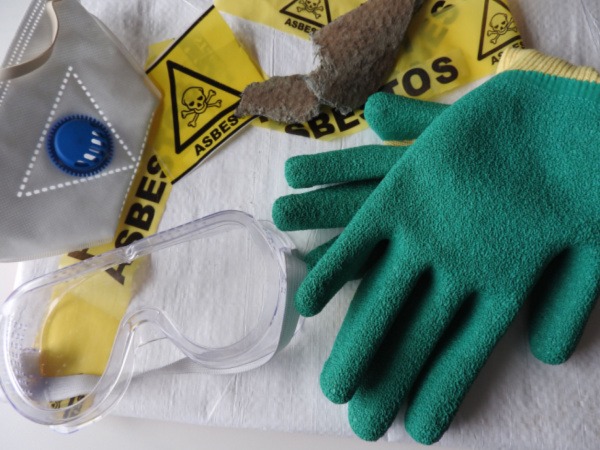 Asbestos testing, sampling & removal
Our team of certified asbestos testing and asbestos removal experts can help collect and test samples to determine whether your residential or commercial property has asbestos. All Clear Environmental can help properly assess the prevalence of asbestos, the risks of exposure, and are qualified to perform Type I, Type II, and Type III asbestos abatements.
The only way to guarantee that your space is free of asbestos is to have the asbestos sampled, tested, and removed by qualified professionals. Please avoid touching or disturbing the materials without professionals present as this might release asbestos fibres into the air. If you believe that you might have asbestos-containing materials in your home or office, contact All Clear Environmental today.
WHY MOLD & ASBESTOS TESTING IS IMPORTANT
The health risks associated with mold and asbestos exposure are serious and should not be taken lightly. Both asbestos and mold materials can cause long-term health complications such as lung irritation, skin rashes, and even cancer if left unchecked in your home or workplace.
To ensure the safety of you and your family, it's important to hire experienced and qualified industry experts to perform thorough sampling and testing. Hiring the same company to test and remove asbestos and mold can also make the entire process that much easier. All Clear Environmental is equipped with the trained professionals, equipment, and experience to do it all. Don't take chances with your health and well-being. Contact All Clear Environmental for reliable, professional mold and asbestos testing and removal services. Protect yourself and your family from the potential health risks of these materials.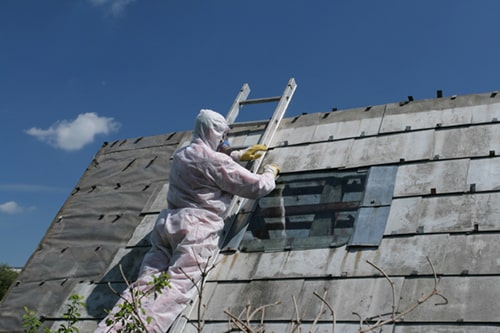 What causes Mold Growth ?  
Mold can often appear following water damage or flooding. Whatever the cause, it's important to take immediate action to reduce, localize, eliminate the spread. The conditions that are most likely to contribute to the inoculation of mold in your home include:
It may be difficult to properly assess these conditions in your home, so we've included some signs and symptoms to look out for:
Don't underestimate the danger of mold in your home. It's important to take fast action to properly remove the mold and clean the air in your home. Contact us today if you need fast and effective mold removal services.
Professional mold remediation services 
All Clear Environmental has over 10 years of experience in mold remediation having done hundreds of residential and commercial projects in Ontario. We have the skill set to help you get rid of mold in your property using professional removal, remediation and testing of mold.
Our trained and certified staff will start the mold removal process by doing mold testing to find out the types of mold affecting certain areas. As soon as we identify the affected areas we then proceed with total isolation of these areas to ensure the health and safety of your family. We also make sure that mold spores don't spread all over the rest of your property and ensure that all debris is removed safely.
All Clear Environmental is fully licensed, insured and mold removal experts and we offer some of the most competitive fees in all of Ontario. Get your free estimate today by filling in the estimate form or simply call our certified inspector at (519) 575-9033 to book a free Inspection.
Health implications of mold exposure  
As soon you discover signs of mold in your property, you need to address it right away – especially because it has serious health issues for children and seniors. Exposure to mold in your home can cause a variety of potential health concerns, including:
Allergic Reactions
Headaches
Skin Irritation
Respiratory Problems
Rashes
Depending on the type of molds and the length of exposure, some molds can cause much more severe reactions and can result in organ toxicity, mold-induced asthma, chronic respiratory complications, and hypersensitivity pneumonitis. The most severe complications can come from prolonged exposure to black mold. Nonetheless, you should treat all molds the same when it comes to getting them removed from your home. Contact the mold removal professionals at All Clear Environmental to properly assess your mold and take care of all of your mold remediation needs.
Do you suspect asbestos in your property? 
If you suspect the existence of asbestos in your property, contact our staff today by filling out the estimate form or simply give us a call at (519) 575-9033 and our certified inspectors will provide you with a free on-site inspection and estimate. From there, we can properly  test for mold and asbestos and perform any mold removal or asbestos removal services.