We specialize in the professional and safe Asbestos removal in Residential and Commercial Properties
What is asbestos? 
Asbestos is a highly hazardous material and must be removed safely and professionally. Our staff is certified and specialized in the professional and safe removal of asbestos and highly trained in removing all types of Asbestos. It's very important that Asbestos is removed by a certified professional which is why you need to choose a qualified team that has the experience needed to correctly remove Asbestos from your property according to industry guidelines. Reach out to our asbestos removal experts today, we'd be happy to answer any questions you may have about the asbestos removal process.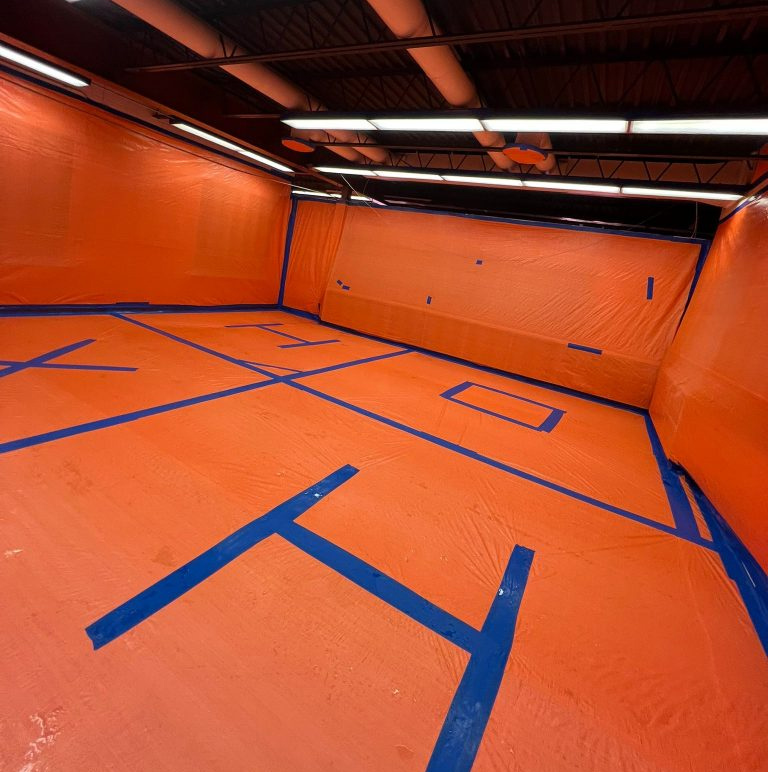 Our asbestos removal process
Our company implements Ontario's regulation 278/05 and follows all provincial safety rules and regulations during the removal of any hazardous material such as Asbestos. The asbestos removal process starts with setting up full containment of the affected area to ensure that full safety of your property. We also remove any hazardous material in sealed bags and dispose of it properly.
Once the job is done and we will provide you with a certificate stating that your property is up to code and this certificate can be passed to your new property buyers too if needed.
The removal of asbestos is a very delicate and extensive process. It must be done by a certified professional to ensure that all precautions and measures are taken to protect workers from being exposed and to stop any cross contamination to keep your family safe. The hazardous material is then kept in sealed bags and disposed properly in the safest way.
Our asbestos removal & abatement services  include: 
All Clear Environmental is a fully licensed and insured professional company specializing in the professional abatement and the removal of asbestos in residential and commercial properties. Our goal is to make your home or building a safe and healthy place to live or work in. Contact All Clear Environmental to book your free inspection and estimate today.
How much does it cost to have asbestos removed? 
Any material that contains asbestos is considered a hazardous material and any property that is residential or commercial which contains asbestos in its interior or exterior is dangerous can pose health risks when disturbed or in bad condition.
Hiring a professional team to safely remove the asbestos in your building will guarantee that your property will be free of asbestos and that will ensure the health and safety during and after the asbestos removal project.
The cost of removing asbestos is very straightforward once we evaluate the situation. It is usually determined by the type of asbestos abatement that you require. For example: the quote for removing asbestos from piping insulation is different from the cost of removing asbestos from the floors and so on.
Once we finish our free inspection we can provide you with a clear and accurate estimate based on the level of work that needs to be done.
Types of Asbestos removal & risk level
All Clear Environmental is specialized in all types of Asbestos removal which includes Type I, II, III abatement.
The level of abatement for any project can determine the risk level of the professionals working to remove the asbestos from any property. Some jobs require high level decontamination or bringing in external equipment for air quality monitoring.
Type 1 Asbestos Abatement Operations – The risk of asbestos exposure is low if specific procedures and provisions are followed.
Type 2 Asbestos Abatement Operations – The risk of asbestos exposure to workers is medium.  Since exposure is likely to occur, additional precautions must be taken.
Type 3 Asbestos Abatement Operations – The risk of exposure to asbestos is very high. For type 3 asbestos removal, workers need additional certification and must take all of the necessary precautions.
How does asbestos exposure affect your health? 
Asbestos fibres are only harmful once they are released into the air and reach your lungs. The severity of health complications that result from asbestos exposure vary based on the duration and intensity of exposure. Once inhaled, asbestos particles can cause scarring and inflammation of the lungs. Prolonged exposure can increase the risk of developing:
Mesothelioma – a form of cancer in the chest and stomach lining
Scarring of the Lung Lining
Pleural Effusions – excessive fluid collection around the lungs
Asbestosis – a chronic lung disease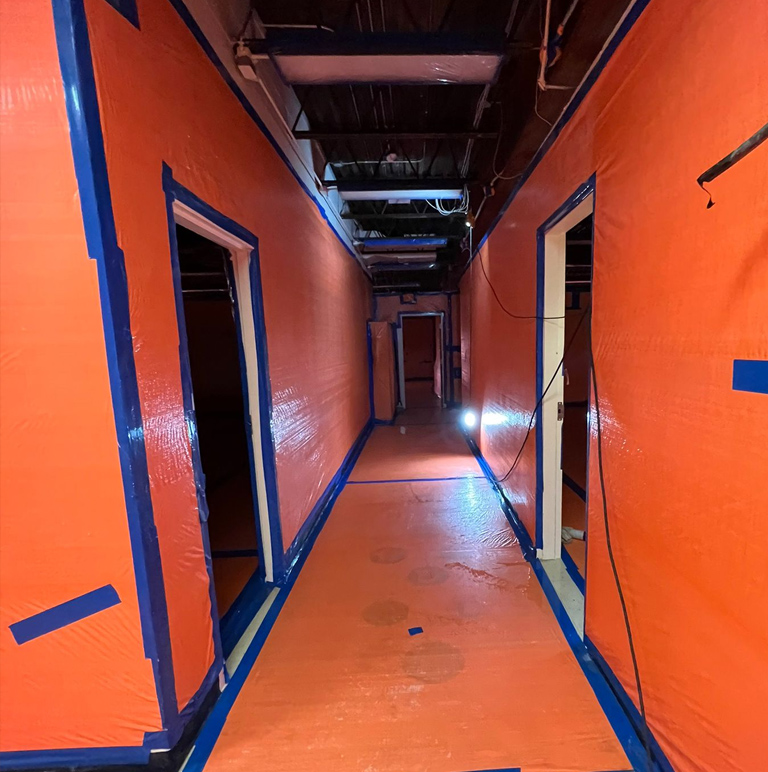 Do you suspect asbestos in your property? 
If you suspect the existence of asbestos in your property, contact our staff today by filling out the estimate form or simply give us a call at (519) 575-9033 and our certified inspectors will provide you with a free on-site inspection and estimate. From there, we can properly test for mold and asbestos and perform any mold removal or asbestos removal services.