Lead Paint Removal - What Are Your Options
Exposure to lead paint can cause significant health problems for you and your family. Many homes built between the 1960s and 1990s were painted using this material. When left alone the risk is rather low, but once the paint starts to chip or has been worn down after years of wear and tear, then it can become a hazard. If you've already had a professional test your home to confirm traces of lead paint, keep reading for some lead paint removal options.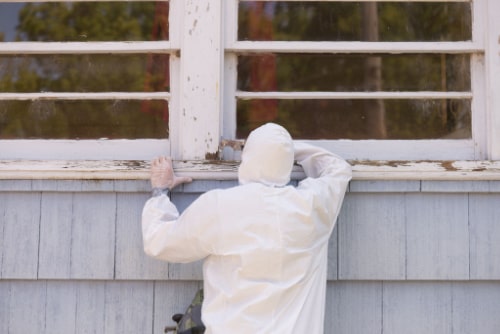 Do Not Remove Lead Paint On Your Own
Removing lead paint on your own is one of the most common ways adults can get lead poisoning. This is why it's extremely important to get a professional to manage the lead paint removal process. Minimize your risk of lead poisoning and get lead paint removed in your home with All Clear Environmental's
lead paint removal
services.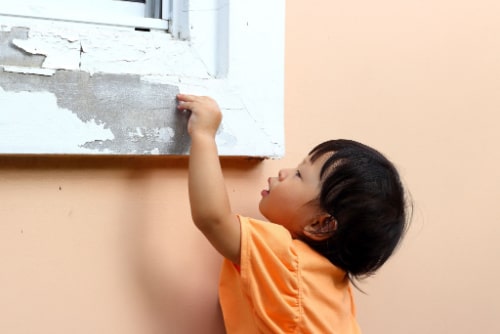 Encapsulation
Encapsulation involves painting over the existing lead paint surface with safe paint. The new paint is watertight and seals the lead paint within. This is the most cost-friendly option that many people choose. Although it's less costly than other methods, this option is most likely to wear down as well and eventually come off.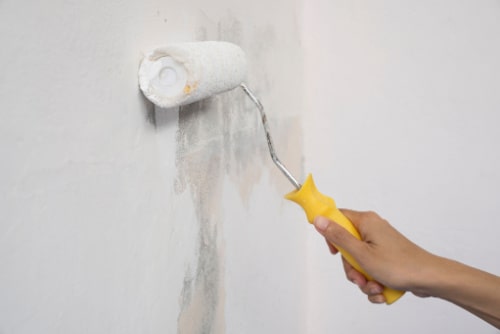 Enclosure
This method involves covering the lead paint surface through the installation of a completely new material such as drywall. Aluminum or vinyl cladding can also be used as well for this method. If you plan on remodeling or removing the new surface in the future, the lead paint that lies beneath will still need to be dealt with eventually.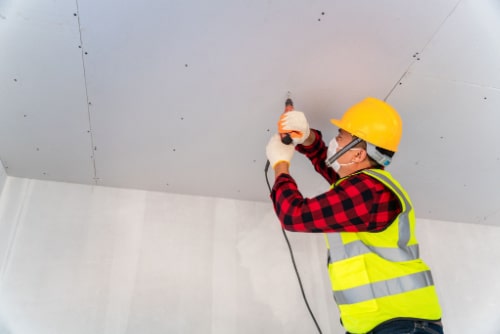 Removal
Getting lead paint completely removed is a complex process that requires a variety of safety precautions. Depending on the situation, home evacuation might be necessary during the removal process. Wire brushes, hand scraping, heat guns, or paint strippers can be used for this method. Under no circumstances should a flame, power washer, or machine sander be used for the removal as this can release hazardous particles into the environment. If a machine sander is used, it needs a
HEPA attachment
.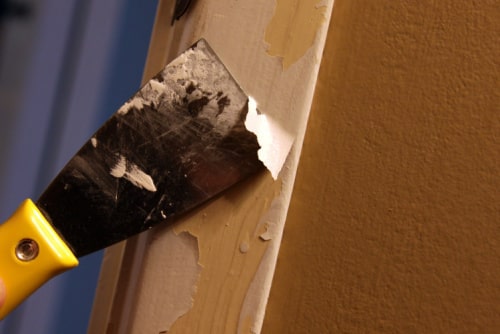 Replacement
This option completely removes and replaces all surfaces to which the lead paint has been applied. This means installing new doors, windows, floorboards, etc.
Do I Have To Remove the Lead Paint?
Although removing lead paint is strongly recommended, technically, doing nothing is an option for your home. The most important thing is that the paint is in good condition. If there is no chipping, peeling, damage, and no children under the age of six are exposed to the area, you can leave the area with lead paint untouched.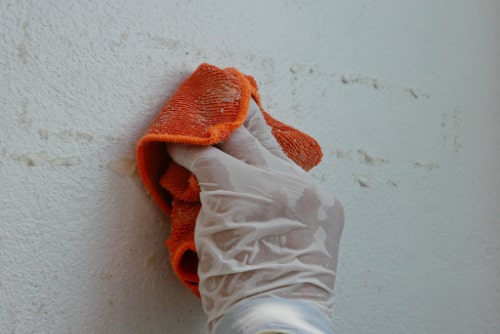 Contact All Clear Environmental For Lead Paint Removal
Decided on removing the lead paint and your home?
Contact All Clear Environmental
to make the removal process safe and stress-free. We have over 10 years of experience and we have been industry leaders in Ontario ever since.
MORE BLOG POSTS
Commercial demolition services are a vital component of the building sector and are crucial in laying the groundwork for new development or renovations. These services, provided by demolition contractors, include site preparation, the removal of hazardous materials, the dismantling of structures, the cleanup of debris, etc.
Any business looking to take down part or all of a structure should engage the services of demolition contractors. Hence, the team at All Clear Environmental would like you to know how commercial demolition services can aid your business.
What Are Commercial Demolition Services?
Commercial demolition services is a term that envelops the process of tearing down or destroying structures, buildings, or other business properties, such as factories, office buildings, retail centres, and other commercial structures. To ensure that the structures are dismantled safely and effectively, the demolition process makes use of specialized tools, methods, and safety procedures.
Commercial demolition services may be necessary for a variety of reasons, including building upgrades, expansions, or redevelopment projects. A variety of services, such as site preparation, hazardous material removal, structural disassembly, and waste removal, can be offered by demolition firms. 
A complete examination of the site needs to be done before any demolition work can start to find any potential hazards that might need to be taken care of before demolition, such as asbestos or lead. Throughout the demolition process, demolition contractors must also secure the required permits, follow local laws, and uphold safety standards.
Benefits of Commercial Demolition Services
Businesses that need to remove or demolish buildings and other structures during their operations should depend on commercial demolition services. Here are some reasons for the significance of commercial demolition services:
Safety
Demolition work can be dangerous and must be done carefully with specialist knowledge and tools. Professional demolition contractors utilize specialized tools and are educated in safety procedures to reduce the possibility of mishaps and injuries. Businesses that care about the security of their workers, clients, and surrounding properties should pay particular attention to this.
Regulatory Compliance
Businesses must abide by regional laws and safety rules during the demolition process. Demolition contractors are knowledgeable about these rules and can secure the required licenses to guarantee that the demolition work is done per all relevant laws.
Efficiency
Contractors who specialize in demolition have the tools and knowledge needed to dismantle buildings fast and effectively. Because it minimizes downtime and lessens the interruption to their operations, this is crucial for businesses that need to prepare a site for new construction or renovations.
Waste Management
The garbage produced by demolition projects must be appropriately managed. Due to their expertise in waste management and ability to recycle items that can be used again, demolition contractors can minimize the negative effects of their work on the environment. Also, they can safely and properly dispose of hazardous trash, ensuring that organizations follow environmental standards.
Reduced Costs
Long-term costs of hiring a qualified demolition contractor may be lower. They have the know-how to finish the demolition process fast and safely, lowering the possibility of harm to neighbouring structures or worker casualties. By doing this, it may be possible to avoid pricey legal battles or insurance claims that can result from mishaps during the demolition process.
Facilitated Renovations
Business demolition services may be crucial to remodelling initiatives. To make room for new additions or alterations, remodelling projects frequently call for the removal of old structures or portions of a building. The necessary services to disassemble and remove these buildings safely and effectively, as well as remove debris, can be offered by demolition companies.
All Clear Environmental – Licensed & Insured Commercial Demolition Services
Commercial demolition services are crucial to any business that needs to remove structures during its operations. Using a qualified demolition contractor allows businesses to minimize the risk of mishaps, injuries, legal issues, and insurance claims by ensuring that the demolition process is carried out safely, effectively, and per all necessary legislation.
Please contact us if you need commercial demolition services. For more than ten years, All Clear Environmental has offered commercial demolition services to its clients in southern Ontario. All the tools and expertise required to complete a business demolition project are possessed by our team of certified, skilled, and insured demolition professionals. Our responsibility is to keep your commercial area tidy while avoiding disruptions to your regular business operations.
FREE
QUOTATION
Call us now to schedule a visit to assess your asbestos or mold situation.